I bet you already heard about the mysterious perfect customer service experience and theorized long hours in conference rooms with your Co-workers what the essence of an outstanding experience for your customers might look like.
It doesn't matter in which branches you are working: in a big OEM or a small retail shop- the customer service experience should always be at the heart of your business and be reflected by the essence of your company- culture and values.
Basics and fundamentals: What is customer service experience and why is it important?
The customer service experience cannot be defined in a clear-cut simple way, but it can be simply described as the art of managing customers and meeting or exceeding their wants and needs when they contact customer service. It is the service experience provided to customers at various touch points of contact with your company. So delivering an outstanding customer service experience should ideally combine the emotional and functional elements of the customer service experience in a unparalleled way.
And as we don't live in the digital stone age anymore, customers look for the equivalent of comfort they receive from big companies such as Apple, Google and Amazon who can deliver the customer service experience with unparalleled speed and agility combined with the great emotional experience of shopping at these famous brands.
Nevertheless: this customer expectations are also transmitted to companies that are in still in the shadow of these big names! Why are these big names so successful in delivering an outstanding customer service experience and what exactly are the essentials of a great customer service experience? Certainly, the customer service experience consists of the right people with the right training who deliver a quick and outstanding customer service experience and all of this should be perfectly embedded in your company's processes. Quite a challenge.. !
But these are only common places and in this article we want to try to define and narrow the components of an excellent customer service experience for you. It is therefore worthwhile, first of all, to see the customer service experience through the eyes of your customers and then to ask yourself which touchpoints your company should focus more on to successfully respond to the customer's wishes.
In this context, you have probably heard of the NPS (Net Promoter Score) or other variables that serve to measure customer satisfaction and the overall customer service experience. In addition to this famous score, a new constant has been developed seven years ago, first introduced in the Harvard Business Review. This constant, the customer effort score (CES), can be reduced to a single question: How much effort do I have to operate as a customer to successfully solve my request? The CES score indicates that an inconsistent service offering, such as confusing multiple service channels or multiple customer requests will be associated with high customer dissatisfaction and ultimately low customer loyalty.
In the end the customer does not want a delight service experience in the first place, but rather comfortable sit back and have a quick and effective solution for their basic problems, while the customer has to do exactly nothing!
Simply put, customers are lazy and there is nothing wrong with that. Look at the success of the US company Zappos: they almost perfected this type of customer service experience through speed and efficiency and their perfect orchestration of their various touch points. According to a recent analysis, Zappos answers 7,394 calls in 25 seconds, 1,656 chats in 31 seconds and 988 emails in 4 hours and 15 minutes.
Zappos 'impressive success story proves that for an outstanding customer service experience, it is enough to keep up with customers' basic needs by providing fast and effective customer service that should ideally be tailored to each individual customer and also respond proactively to the emotional side of the customer service experience. Customer service is therefore important to any organization because it is often the only contact a customer has with your company.
Remember: Customers should be the vital lifeblood of your company.
But in the end the basics of an outstanding customer service experience for your company should be: fast, personal and reliable!
In the future AI will also help you to deliver on those basic components of the customer service experience, so your reps will be able to focus more on the individual and empathic part of the customer service experience.
All this technological challenges and these complex relationships are also the reason why the customer service experience will keep us on our toes and continue to be a key success factor for your business now and in the future.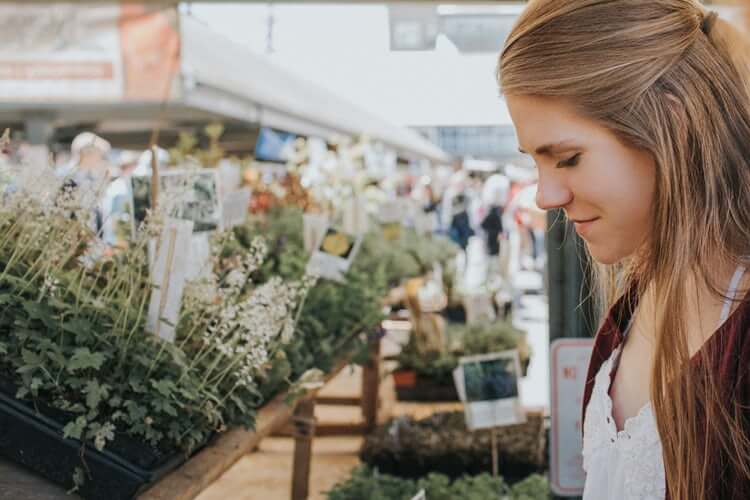 Why does an outstanding customer experience distinguishes you from your competitors ?
It is in plain sight that customers are willing to pay extra money for an outstanding customer service experience. Why is the customer service experience then a key differentiation for you in this digital day and age and why is it distinguishing you from your competitors? The answer is simple: Customers are more demanding than ever, because they can inform themselves about a single customer experience through multiple channels -especially through Social Media Sites like Facebook and Twitter.
Therefore, it takes 12 positive experiences to repair the damage caused by a single unresolved negative one. In our digital age even one negative experience is enough to lose a customer because people now are less tolerant towards a poor customer service experience : it can make or break the customer loyalty. Or regard the case of United Airlines.
A lot of customer won't fly United after their poor customer service. Normally bad customer reviews will spread like a bushfire through Social Media sites and customers are not inclined to forget about a bad customer experience they made at your company. Amazon CEO Jeff Bezos pointed this out very clearly when he said, "If you make customers unhappy in the physical world, they might each tell six friends. If you make customers unhappy on the Internet, they can each tell 6,000 friends." It is prevalent today for an annoyed customer to comment on the Internet after a bad experience.
Customers nowadays will judge your overall service performance on several criteria: How quick is your response time, how is your reaction and how is the overall performance of the customer service experience. Remember the parameters of the CES-Score we introduced to you. Overall bad customer reviews can lead to a total catastrophe for a brand's image. Once the words are out there on the Internet, they can't be overlooked anymore.
Examples for an excellent customer service experience
Overall the customer's satisfaction is not so much influenced by brand names, but rather by the customer service experiences they receive from brands. Just think about the smooth and fast service experience you receive at world-renowned brands like Amazon and other successful companies like JetBlue, Nordstrom and Starbucks – these service champions really deliver an outstanding customer service experience!
On the contrary stands the customer service experience where customer have to wait for ridiculous long hours: Torontoist Creative Director Corbin Smith and the customer service experience he had with Tiger Direct customer service for instance: He was put on hold for over 8 hours before his call was disconnected. In the meantime, he live tweeted his daily activities like having business meetings and serving a pizza!
Also many smartphone brands fail to meet their customer's' expectations. On a global average, people find a processing time of two to three days quite acceptable for a device repair.
Yet, according to our study, the actual repair time is two to three weeks. Considering that up to three days waiting time is just considered "acceptable", excellent customer service should solve a problem in 24 hours or less.
For many, the smartphone has become the remote control of their daily lives – they can't do without it for more than a day. That's why in the smartphone market recently brands from China conquer the market by also embracing the attributes of an outstanding customer service experience combined with great design and good functionality.
As you can see: In the end the customer service experience boils down to our basic concepts of speed and efficiency again. If you want to learn more tips how to put your customer first in the smartphone market check out our article: Putting the Customer First: Tips to Providing Ultimate Customer Care for smartphones.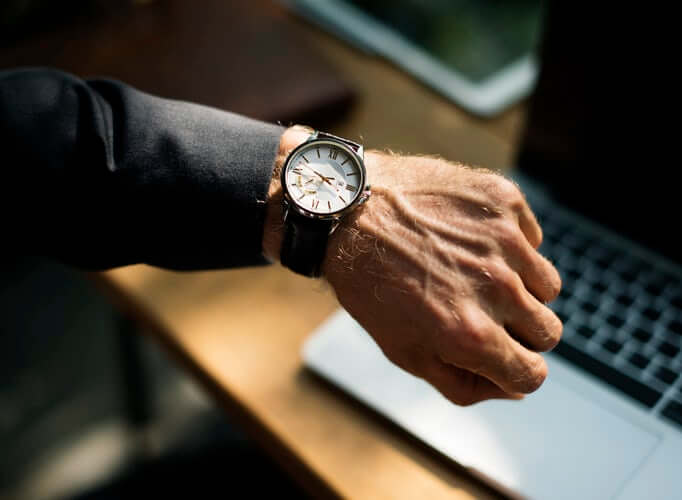 Ways to secure your customer's loyalty in a long-term way
Mostly happy customers are also loyal customers and if you deliver an outstanding customer service experience your customer will be loyal to your company in a long term way.
An outstanding customer service experience will build up customer loyalty in the long term way and every point in the customer journey is an opportunity to strengthen that loyalty. Each moment of the customer journey is therefore a moment of truth that can build up or break down the customers loyalty. Above all, customers are expensive to acquire: developing loyal customers helps to reduce new customer acquisition costs and loyal customers are often willing to pay premium prices for products from a brand they trust.
But even one bad experience along the way can turn a loyal customer into someone who spreads rumors about your business. If your service representative is careless or tense with a customer, in the end this memory will remain and the customer loyalty will be broken. That's why 60 percent of customers canceled a purchase because of poor service, translating to more than $80 billion in lost sales for US retailers alone.
An exceptional customer service experience is therefore the key element, that will lead to high customer loyalty in the end. Nevertheless, there are also three ways to build loyalty and satisfaction besides an excellent customer service experience to keep the customer loyal to their business in the long term.
How to deliver an integrated customer service experience: different solutions for different problems
How can recent technology help your brand to become the number one in customer service? As we all know: Apps have arrived in our daily lives and enhanced our lives with entertaining games and various useful applications. From ordering food to flight check- ins, booking apartments to paying bills these self-help apps have really impacted every aspect of our daily lives. Consequently any business dealing with customers and providing customer support can take a advantage from self-service apps.
For example: Consider a customer has to report a severe problem on an urgent basis. In this case he can just use his mobile and open the self-service app and request a repair or service. Moreover he can also track the current status of his service- request in real time. That's why self-help apps deliver quick and a very convenient customer service experience. If you therefore considering a mobile app as part of your business strategy, you should consider that Apps and smartphones can be a powerful tools to engage with a customer in real time and even do a remote diagnosis of the smartphone via an App like the SMARTAPP from B2X. Besides also self-help kiosks are on the rise lately and have also been very popular in various customer segments to provide customers with a fast and effective customer service experience.
Stick to the basics: Why face to face communication should remain a fundamental component in your game plan
Even self-service applications like Apps or self-service kiosks are now becoming an important part of the customer service experience , the ever increasing complexity of our digital lives life sometimes just makes the customers and maybe also you very tired. That's why customers want to talk face-to-face to a service agent in a trusted store from time to time.
The overall benefits of face-to-face communication seem to be quite obvious, because a face to face communication is personal and empathic, so individual customer needs and wishes can be identified and addressed effectively during the conversation spot on from your trusted service agent. Moreover a personal service interaction can be the number one stress reliever for the customer and create the relaxed atmosphere of a great shopping experience. Sometimes a lot of customers also seek relaxation and interpersonal contact during their shopping experience. These relaxed moments can be also used to introduce new products and services to the customer, which is always harder to do over other channels like mail or chat.
In the end, a face-to-face communication with the customer builds on the two pillars of the foundation of the customer service experience: the perfect combination of the functional and emotional elements.
Just think about how seamless these elements are integrated in the service landscape of companies like Apple and Google! So sticking to the basics of the customer service experience and providing the customer also with the possibility of an face to face communication platform should be a essential part of your customer service experience game plan.
Remarkably when it comes to superior customer care for smartphones, most people still prefer to go to a store and talk with a service agent face to face! If you want to learn more about the benefits and the advantages of face to face communication please check out our article about customer face to face communication in the smartphone market. Also in the after-sales support for mobile devices, where customer problems can be technical and complex, a human or face to face approach to customer service is especially important.
How to deliver an excellent customer service experience when your business is global
In order to become a truly global service provider you have to first take note that cultures are not uniformly stratified but instead literally each different country is home to a different service culture. To put it in a nutshell: Deeply rooted cultural attitudes and habits also influence individuals preference to appreciate innovative products and trust foreign brands. This is also the reason why so few BPO's can offer customer after sales on a global scale in different countries. Our own experience proves that different key regions worldwide need different service approaches, because B2X is a truly global company.
For example B2X has a strong footprint in India: Customers in India prefer walk-in service centers as the the first center of customer contact when a device doesn't work. We are investing heavily in the Indian market and operate one of the most advanced customer care ecosystems in the country with 240 walk-in service centers. Whereas for the key regions Russia and Brazil a totally different service approach for the smartphone market is needed. But all the three regions combines one well known customer wish: the customer experience should be fast, personal and reliable!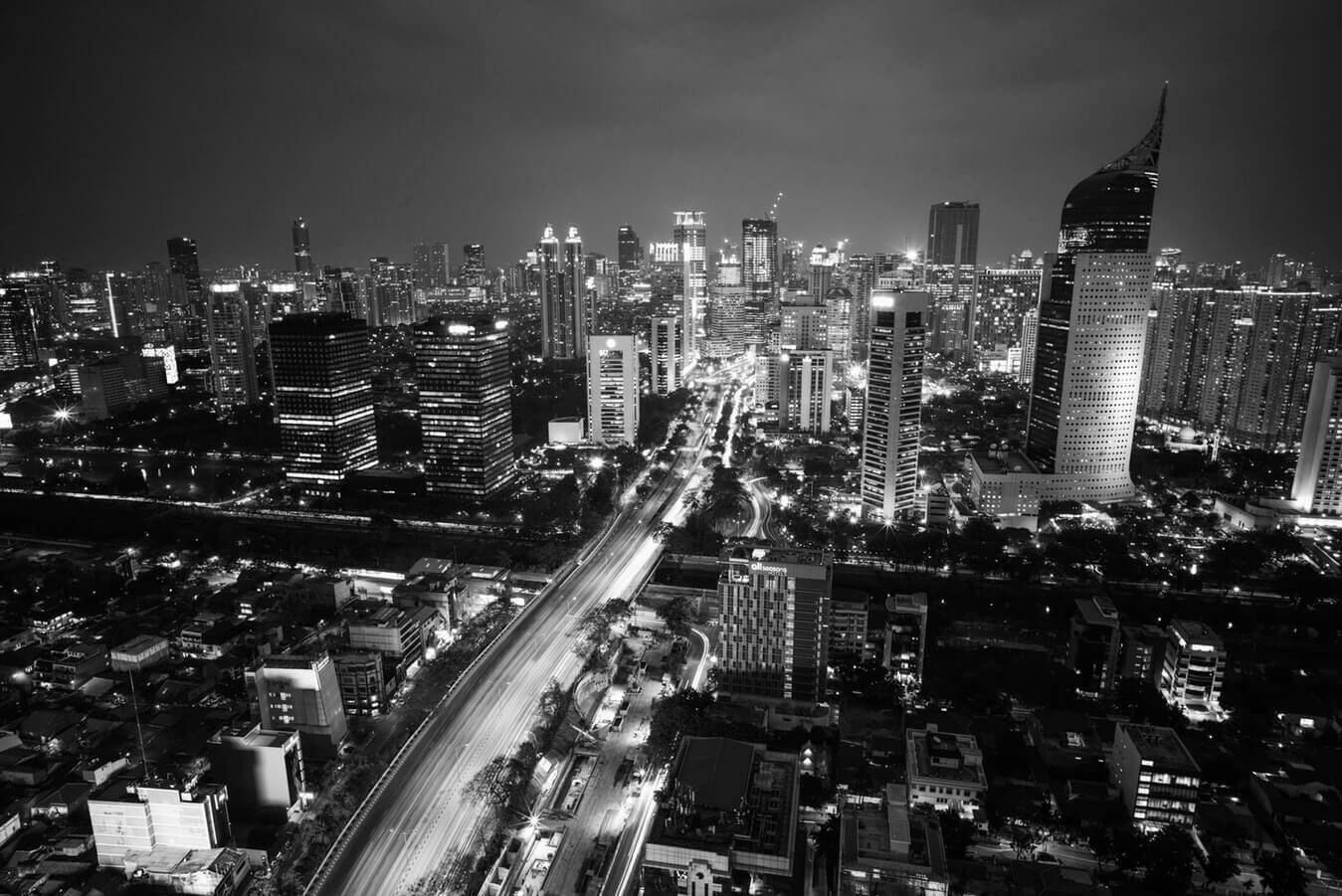 What we learned from our own research: Insights from B2X's global smartphone & IoT study
To provide consistent and excellent service on a global level for different cultures is really a big challenge in itself! However, if you follow our tips and provide a consistent, outstanding customer service experience to the customer on a global scale, this can be your effective shield against difficult cases or customer complaints.
But what does this mean for your brand image? It means that the days when brands could control all their communication and brand images are over, because today consumers express themselves mainly through Social Media and share their opinions about your brand in a rapid pace through sites like Facebook and Twitter. Therefore it is now time for brands to influence the customer opinion before, during and after the customer service interactions. In the digital age, customers will set the tone!
That's why the impression customers might have about your brand surely influences their choice to select a certain brand because of their outstanding customer service experience. Accordingly the main challenge is to convince your prospective customers that your brand stands out from the crowd and offers them the best customer service in town!
We at B2X found out that customer expectations regarding speed and quality in customer care for mobile and IoT devices are increasing exponentially and can differentiate your brand from the crowd in a marvelous way.
Global study about Smartphone obsession shows emotional attachment to Smartphones
It will be also paramount for your brand image and the long term loyalty of your customers to understand these customer expectations and to assess the customer expectations of the future. This is the reason we at B2X carried out a global study about smartphone and IoT consumer trends, published in cooperation with Prof. Dr. med. Anton Meyer and Prof. Dr. Thomas Hess from the Ludwig-Maximilians-University Munich, which offers insights into the latest trends in the areas of smartphone and IoT as well as new insights into the dependency of smartphone users on their devices. Among other things, this study can also give you valuable insights on how the different smartphone usage behaviors of the generations can affect their lifestyle.