How will customer service change in the future? If you are currently asking this question, then you're in the right place. In this blog post, we show you the most important customer service trends that will impact the future. We give you exclusive insights into the results of our study Customer Care 2025, where we investigated the future needs and expectations of more than 1,700 Millennial and Gen Z customer service users.
However, let's first take a look at how crucial customer service is to the success of your company. An increasing number of organizations recognize that customer service is becoming an important success factor in the competition for customers and market share. After all, products are becoming more and more similar. Product design, functions and features alone no longer serve as sustainable differentiators, since competitors are able to adapt them quickly. By contrast, however, customer service leaves a lasting impression on your customers. Companies that use customer service strategically to improve the customer experience reap the benefits because they are able to differentiate themselves from their competitors.
In recent years, it has become increasingly apparent how vital it is to tailor service experiences to the precise individual requirements of customers. This development will become even more pronounced for future generations of Millennial and Gen Z customers. At the same time, the customer service challenges of the future are mounting for you as a provider. Millennials and Gen Zers have grown up in a digitalized world where highly personalized customer experiences have become a matter of course. These digital natives have the same expectations for future customer service.
In the following blog post we have compiled some basic, yet timeless tips which you can use to strengthen the loyalty of your customers through customer service: Five Ways to Boost Brand Loyalty Through Customer Service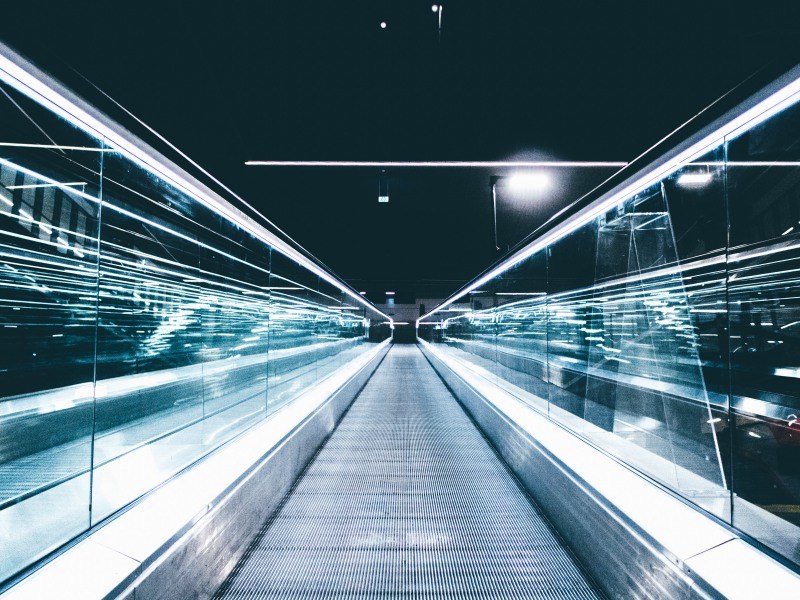 Ten Customer Service Trends Using Keywords and Examples
Before we delve into looking at the future of customer service in the following section, we would like to illustrate the impact of customer service on the success of your company with a few facts and figures. In our Customer Care 2025 study, 81% of respondents stated that they had stopped using a brand after a negative service experience. 84.2% would even bid farewell to their favorite brand if another provider offered them a better service experience.
On the one hand, customers reward good customer service by remaining loyal to your brand. On the other hand, if they've had a bad experience, they will punish companies for that poor service by switching to another provider. For these reasons and more, it is high time to look at the impact of customer service on business success. Poor service in particular can have catastrophic consequences for your business.
In the following blog post we have summarized the most important customer service statistics for you: Ten Customer Service Statistics You Can't Afford to Ignore
But now we want to take a closer look at the future of customer service. We have consulted countless sources for you and researched the most frequently cited trends. Though the following list is not exhaustive, it does give you a compact overview of the most important customer service trends. Many of them, including chat, social media and omni-channel, are no longer aspirations for the distant future, but tried and tested means of communication being implemented in everyday business. Other areas such as artificial intelligence (AI) and augmented reality (AR) are still new territory for many customer service organizations. However, we cannot dispute the crucial role they will play in the long-term success of customer service.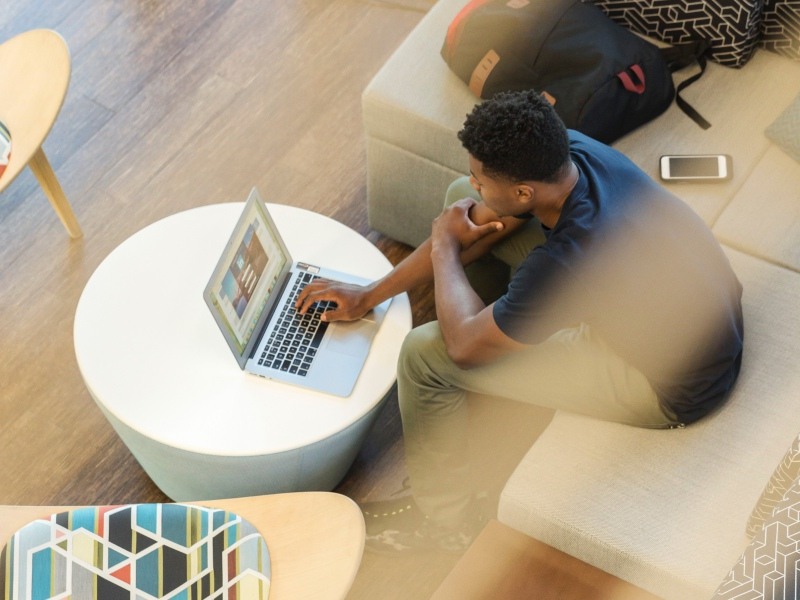 Innovative Forms of Customer Interaction in Customer Service
Let's start with five trends that will radically change customer interaction in the customer service of the future.
1. Live Chat
The technology for live chat in customer service has been available for many years. Nevertheless, companies only seem to be adapting live chat at a snail's pace. The service offering is not always easy to implement due to the following requirements: responding to requests within a few seconds, well-trained service employees, support in several languages and availability around the clock. Nonetheless, direct customer interaction in real time significantly enhances the customer experience.
The following HubSpot blog post introduces companies that use live chat in an innovative way: 9 Companies Using Live Website Chat in a Creative Way
2. Social Media
Customer interaction via social channels is a complex matter that few brands have been able to master to perfection. The idea of operating customer service on Facebook, Twitter and other social channels makes sense. After all, it's about meeting customers where they like to be - and many of your customers are spending increasing amounts of time on social media. Even if not all customer requests can be solved on social media, it does enable companies to establish direct contact with customers and start a dialogue.
The following examples compiled by Buffer show that social media, when seasoned with humor, can be a real model for success in customer service: 14 Amazing Social Media Customer Service Examples (And What You Can Learn From Them)
3. Do It Yourself
Products are becoming increasingly complex, but customers are also becoming more and more tech-savvy. They want to be empowered to help themselves quickly, yet many companies still believe that customers regard self-service as something negative. However, according to a survey conducted by Zendesk, 91% of customers are positive about self-service offerings. Whoever quickly finds what they are looking for will soon be smiling again. The success of self-repair providers such as iFixit highlights that customers are even prepared to solve complex problems such as the repair of a broken smartphone on their own.
In the following Forbes article, customer service consultant Micah Solomon describes what to bear in mind when designing a self-service offering: When The Best Customer Service Is Self-Service: 5 Customer Experience Design Best Practices
4. Service Community
The principle of "customers help customers" has been well established in online forums for some time now. So why not use the swarm intelligence to help customers with their problems? Countless calls, emails and live chats are handled on a daily basis by your customer service teams. Many of these requests can be solved by other customers in a customer service community, which, in turn, will help reduce the volume of calls and messages for your team.
In this exciting article, software provider HelpScout presents examples of great customer service communities and helpful tips for building your own community: How Building a Community Can Supercharge Your Customer Service
5. Augmented Reality
Online retailers rely on augmented reality (AR) to offer customers a better shopping experience. AR increases the conversion rate and reduces the number of returns. For example, anyone buying furniture from IKEA can use the IKEA AR app to try out new furniture virtually. In a similar way, customer service organizations can use AR to help customers solve their technical problems. We could bid farewell to time-consuming to-and-fro communication with a service employee if experts were to analyze a fault together with the customer via AR support.
The following article summarizes the potential of augmented reality when interacting with customers: Why Augmented Reality Will Be Your Next Customer Channel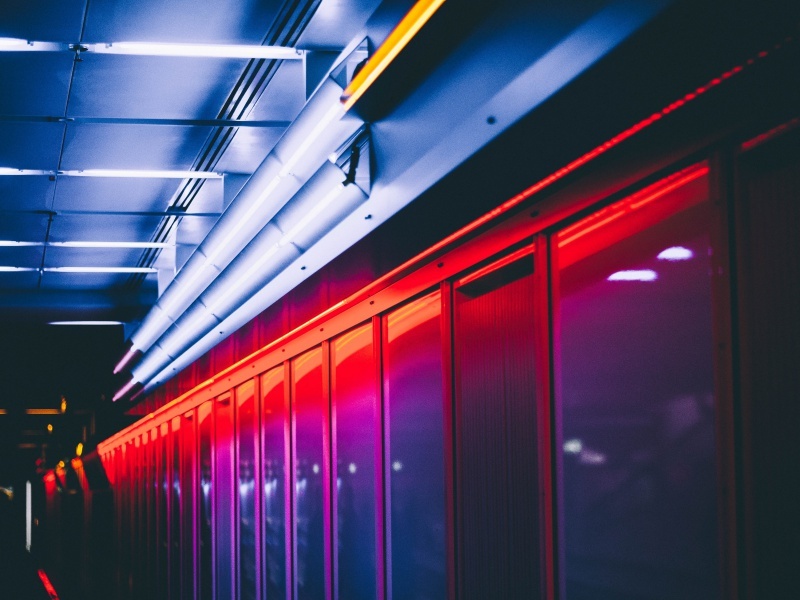 Agile Customer Service Infrastructure for Service Organizations
The next five trends relate to the infrastructure and fundamental strategies on the basis of which companies will operate their customer service in the future.
6. Omni-channel
Omni-channel customer service is all about connecting the different touch points in customer service with the goal of providing an integrated customer journey. In recent years, many providers have invested in a multi-channel approach to offer customers as many contact options as possible e.g. telephone, live chat, instant messaging and social media. In the future, it will revolve around delivering a consistent service experience to customers regardless of the touch point. There's a lot of catching up to do: only 36% of service organizations are able to support an omni-channel approach.
HubSpot introduces eleven brands that rely on omni-channel service in the following blog post: 11 Examples of Brands With Brilliant Omni-Channel Experiences
7. Personalization
Personalization is one of the biggest challenges facing the future of customer service. While service staff often look for a quick fix to customer requests, no customer wants to be treated like another item on the conveyor belt. The customer's expectations, regardless of the service channel, must be addressed personally and service must be tailored to their respective needs. Even if the automation of service is simplified by artificial intelligence and IT solutions, technology can never fully replace interpersonal contact. According to a study by Conduent, 49% of today's customers still prefer personal contact in the call center or shop.
In the following article, Econsultancy summarizes why adding that personal touch to the customer experience is so important: 12 Stats That Prove Why Personalization Is so Important
8. Artificial Intelligence
Artificial intelligence (AI) attempts to emulate human decision-making structures. Developers program technology in such a way that it can work independently on problems and thereby automate intelligent behavior. The potential this harbors for the future of customer service is exemplified by the conversational AI solution Google Duplex. Google Duplex can hold a human conversation via telephone and behaves as authentically and sensitively as a real human service employee. As a result, personal call center service, which many customers still value, can become scalable.
In the following Forbes article, Puru Govind, Vice President of Group Information Technology at B2X, describes how you can use AI and Machine Learning to shape the customer service of the future: Three Ways AI Takes Customer Care To The Next Level
9. Virtualization
Service organizations with flexible skill sets are the prerequisite for tomorrow's customer service. Since job profiles in customer service are becoming more dynamic, you need to be able to flexibly adapt the skills of your employees. The key lies in the virtualization of service organizations. In fact, call centers already rely on virtual working environments. While the growth of fixed workplaces is stagnating, the number of virtual working environments is increasing by more than 20% every year.
Using the example of virtual contact centers, you will learn about the driving forces and benefits of virtual service organizations in the following blog post: Virtual Call Center Software: Here's All You Need to Know
10. Customer Proximity
The five trends in customer interaction mentioned above illustrate that customer proximity will be the decisive success factor in the customer service of the future. The aspects that must change in interaction with customers also apply to the customer service operations of companies. Rigid centralized structures are no longer sufficient to react flexibly to individual customer requirements and increase customer satisfaction.
The customer service startup puls demonstrates how even complex service processes such as repairing electronic devices can be decentralized. At B2X, we adopt a similar approach and have been able to develop the first in-home smartphone repair service together with our partner Google.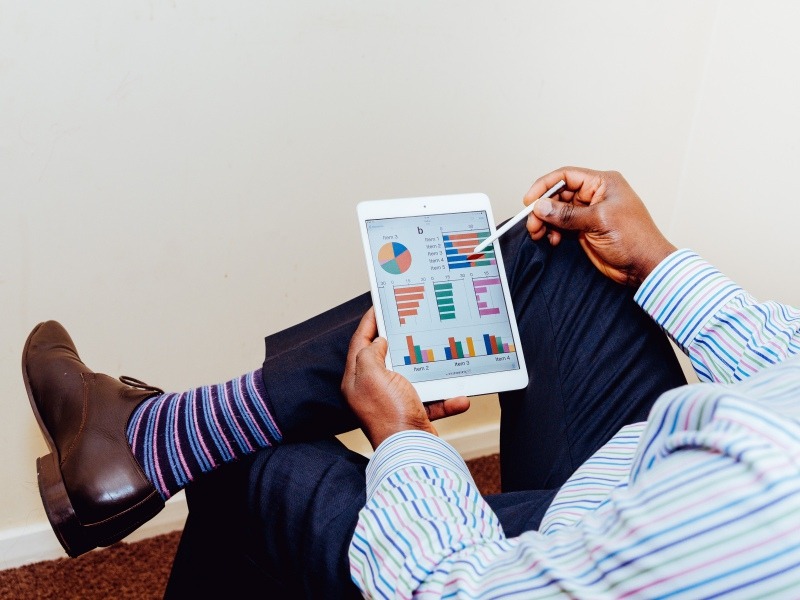 Facts and Figures on the Future of Customer Service
Technological progress is radically altering how customers interact with brands. At B2X, we wanted to gain a better understanding of how customer service will change in the future from the customer's perspective. In our exclusive study Customer Care 2025, we examined the future service requirements of digital natives. We interviewed 1,700 Millennials and Gen Zers in China, Germany, India, Indonesia, Mexico and the USA in an online study as well as through numerous personal interviews.
Direct access to customer service and speed in responding to service requests are at the top of the priority list for Millennials and Gen Zers:
For 49.5%, Google search is the very first port of call if you need help with something.

49.9% would prefer communication with a bot to human interaction.

For 43.7%, a situation where customer service is not available is the biggest negative factor in the customer experience.

Speed in customer service is the most important component of the service experience - ahead of quality and cost.
Millennials and Gen Zers do not shy away from taking problems into their own hands. On the contrary, as a DIY generation, the majority would even give preference to self-service options over conventional service:
81.6% prefer to diagnose and solve simpler problems such as software configuration using a virtual wizard and AR.

78.0% are even willing to repair hardware faults themselves with the help of DIY repair kits and tutorials.
All study results as well as further details can be found on the following website: Customer Care 2025: Global Study Gives Insights into the Service of the Future
By the way: In addition to these naked numbers, we asked selected people to give us their assessment on the future of customer service:
So much for the facts, figures and expert opinions on the future of customer service. The positive news for your company is that many new solutions are available to you today in the digital age - and there'll be many more in the years to come. The bad news, however, is that there are no quick solutions. Customer service is an area that is still characterized by countless assumptions and myths. By the way, we have shed light on and exposed many of these myths in the following blog post: Four Common Customer Service Myths You Should Be Aware Of
As you may have guessed, we are not the only ones concerned with the future of customer service. If you're interested in the perspective of international customer service experts, we recommend that you read the following blog post. In it you will find a brief description of and links to the most important customer service influencers: Six Customer Service Influencers Every Service Pro Should Follow
We wish you every success in shaping the future of customer service and look forward to your feedback in the comments.