If you work in home automation, you probably already know that you are making your money in one of the largest growth markets for consumer electronics. At the moment, annual sales growth rates of 15% are predicted for the home automation product segment over the next four years.
The reason for this boom is obvious. An increasing number of people are appreciating the manifold technological possibilities offered by connected thermostats and lights, video doorbells and smart locks. To put this into figures, 63% of all consumers are positive about the convenience that home automation could one day add to their daily lives – for 20 to 40-year olds, this figure is 78%.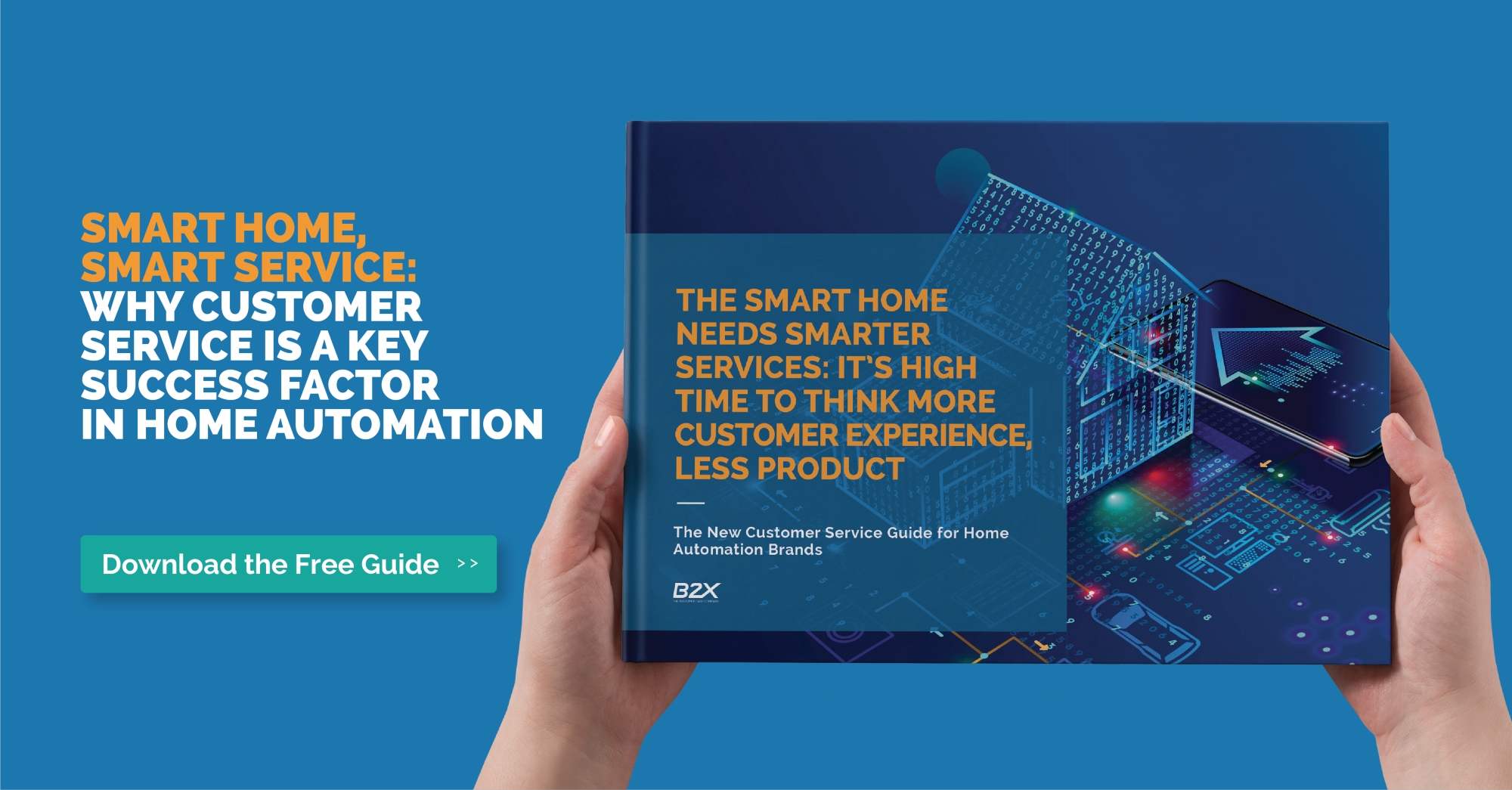 The Trend Is Your Friend: Home Automation Is "Cool"
If you dig a little deeper here and ask consumers what they like most about the technology, you will come to a surprising conclusion:
14% of those surveyed say that they primarily appreciate the increased convenience
16% emphasize the enhanced security levels that home automation products offer for their own four walls.
For 20%, the attractiveness of the technology lies in the possibility of saving energy and therefore money with smart home gadgets such as intelligent radiator thermostats.
The undisputed top spot in this list, at 35%, is taken by a completely different motive: consumers approve of the technology simply because they find it "cool".
In other words, home automation is the trend of the hour. But what does this mean? While in previous surveys the security aspect was often cited as the principal reason for buying smart home products, customers are increasingly treating home automation as a lifestyle product that has value in and of itself. This is also a message that should melt in the mouths of everyone involved in this field.
However, you should note that this development is linked to another trend on which home automation providers should focus more strongly in their brand strategy. The fact that consumers consider home automation to be "cool" shows that the technology has evolved beyond the area where Nick the Nerd was primarily interested in its development. Today, brands are faced with the challenge of getting Ordinary Joe interested in their products. And this is exactly where the problem lies.
The Home Automation Awareness Gap: Consumers Are Hesitant
The enthusiasm of consumers for home automation is matched by a phenomenon that should give all providers some food for thought. The widespread need for smart home solutions and the appraisal of the technology as cool and contemporary go hand in hand with the reality that many of these potential consumers are not actually aware of the practical value that smart home devices could actually have in their own lives. This is the only explanation for the fact that in the same study, in which up to 80% of respondents expressed a keen interest in home automation, only 11% have a device in their household and just 37% are undecided and still considering whether to purchase a device.
This leads us to the question: What is preventing so many people from entering the world of connected devices? If customers are asked what is important or very important to them when purchasing a home automation device, well over 90% of all respondents mention ease of use and simple setup of the device. And when asked whether they would return a device because it is too complicated to use, three-quarters of all smart home customers state they consider it "certain", "very likely" or "somewhat likely". This shows what mainstream consumers still regard as the biggest hurdle when it comes to buying home automation devices: they have doubts about how easy they are to use.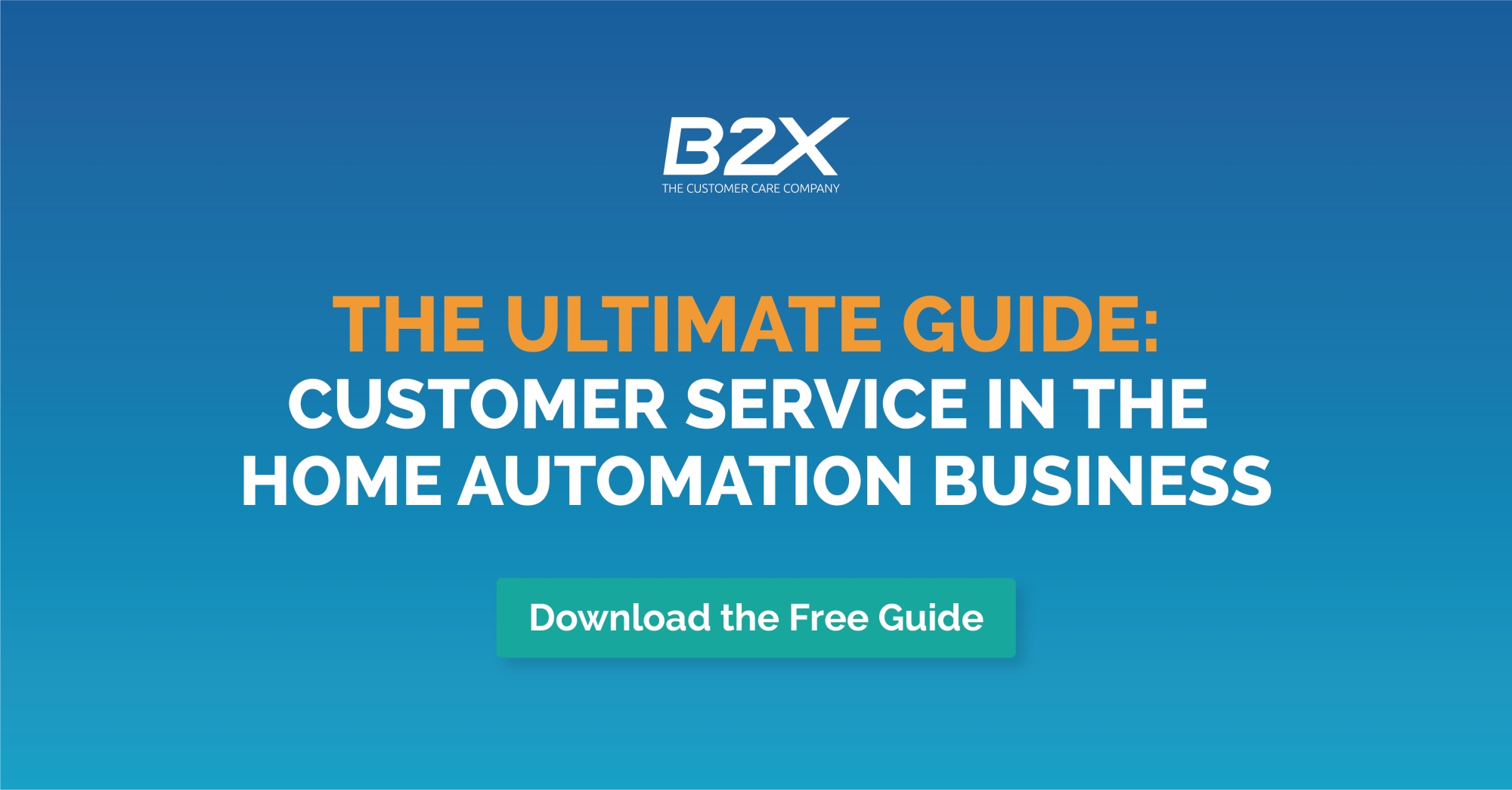 Reasons Why the Customer Experience Can Fail
This is where it becomes exciting:
On the one hand, customers have differing experiences with various types of smart devices. For example, more customers have problems setting up a smoke detector, thermostat or security camera than a smart speaker.
On the other hand, the data shows that users evaluate different tasks in varying ways when it comes to handling the devices.
While the setup and use of a smart device is regarded as "simple" or "very simple" by around 70% of users, the situation changes dramatically with two other tasks:
"Syncing a device with other devices" are only associated with a positive customer experience for 55% of all users.
A fifth of all customers even find "troubleshooting" to be "difficult" or "very difficult".
Customer Service as a Key Differentiator for Home Automation Brands
Against the backdrop of these figures, it becomes clear why many customers of home automation devices want a feature that has scarcely played a role in classic consumer electronics products. In addition to being easy to use and set up, which incidentally almost 80% of all users want to do themselves, 84% would prefer their smart home device to come with additional technical support features. In other words, they would like to have a kind of safety net that gives them security in case any problems occur.
Home automation brands should embrace this insight with open arms. It indicates that for the vast majority of smart home device users, reliable customer service is an integral part of the overall customer experience:
Installation services help users to get started quickly.
Educational content and training services help users get the most out of their smart home devices.
And technical support services provide peace of mind whenever users face problems or questions.
The result of this insight can only be that home automation brands must consider their customer service, just like the performance data and feature sets of their devices, as a core element of their brand strategy that will help them stand out from their competitors in the marketplace. After all, customers have long seen it that way.
Do you work in the home automation industry and deal with the challenges and opportunities of customer service? The new customer service guide for home automation brands presents strategies to help you stand out from your competition. Get the free guide!