"Please remain loyal to us, dear customers!" In the highly competitive market for consumer electronics, customer churn poses one of the biggest challenges to sustainable success. Nowadays, every customer experience professional will certainly be aware that it's much cheaper to keep an existing customer than to acquire a new one. What's more, loyal customers spend more money on the products and services of a brand over time than new customers.
The way in which buyers become loyal customers has been known for a long time. It is essential to create a lasting and positive product ownership experience at all steps along the product usage lifecycle, which will help to bind customers more closely to a brand. However, many organizations still find it tough to convert the above requirement into a well thought-out customer service and post-sales strategy or put up a reasonably meaningful equation that shows the benefits of investments into its customer service portfolio.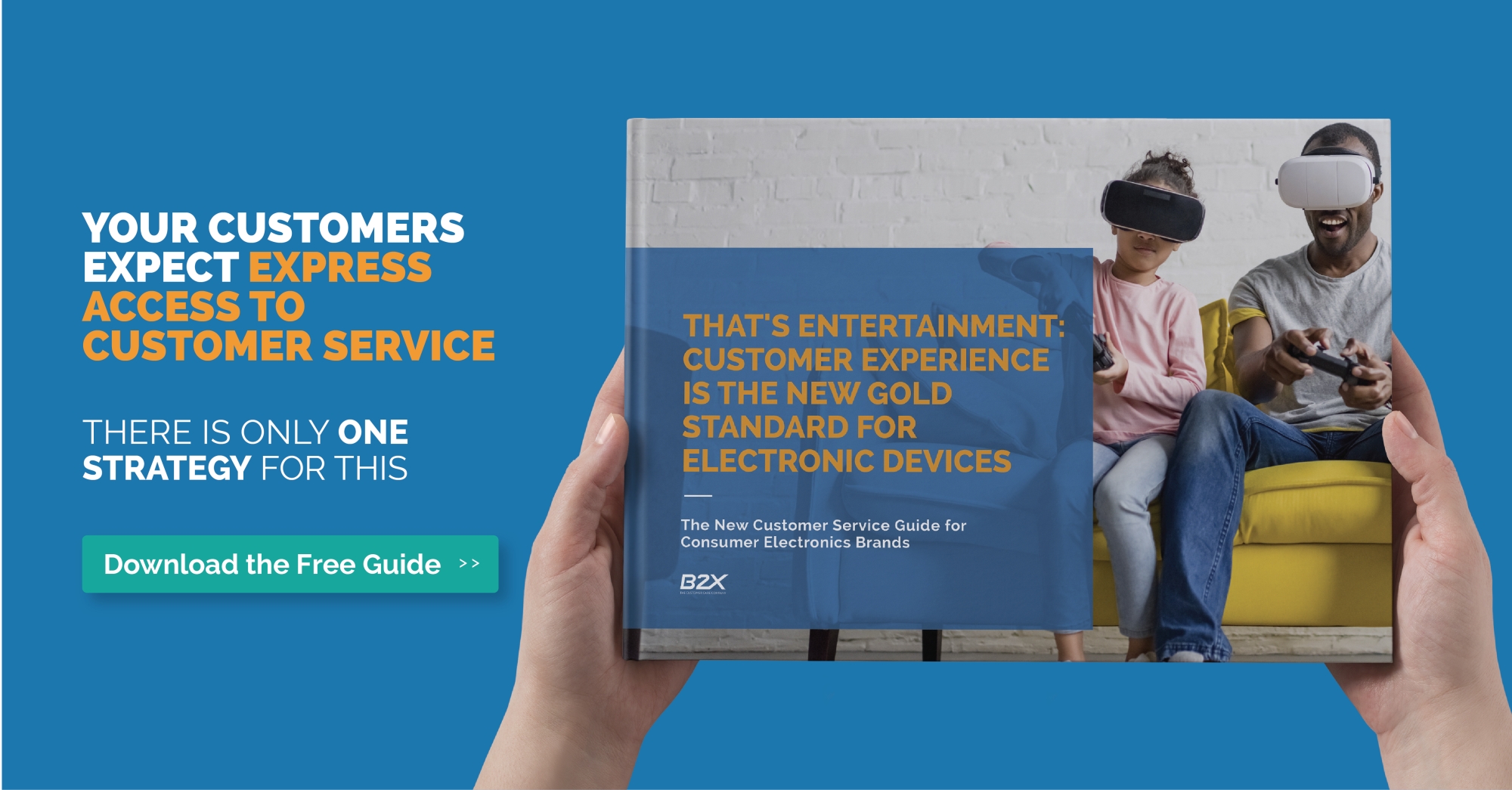 In this blog post, we focus on a metric that is extremely effective at preventing customer churn: Customer Lifetime Value (CLV). CLV represents the value that a customer has for a company over the entire period during which they are in a relationship with it. This lifespan begins with the first product a customer purchases and ends when the customer finally leaves.
How Customer Lifetime Value Is Calculated
There are various methods that can be used to calculate the CLV. Some of them differ greatly in complexity, since in practice they have to be tailored to the respective business model of the company and depend, among other things, on the data available. To illustrate this, the following describes how the CLV is calculated using the classic formula of net present value.
CLV = Total T at T0 x (eT – aT) / (1 + i) x T)
This simplified formula is composed of the predicted duration of the customer relationship (T), the expected revenue generated from a customer (eT), the costs spent on a customer e.g. through acquisition or support (aT), and a calculated interest rate for the duration of the customer's lifecycle (i).
Using this formula, a sample calculation for a manufacturer of digital cameras may look as follows: A customer has an average customer relationship (T) of 10 years, which results in an interest rate (i) of 10 percent. It is entered into the formula as 0.1. Since the customer buys three lenses worth 1,200 euros and a flash unit for 400 euros during this period, the manufacturer generates a turnover (eT) of 4,000 euros. The costs for customer service and personalized marketing over the 10 years are estimated at 200 euros (aT). This results in the following customer lifetime value:
CLV = (4,000 euros – 200 euros) / (1 + 0.1) x 10) = 345 euros
The value displayed by the CLV is a predictive indicator. It can be used to quantify customer relationships for companies over the long term. It can therefore be utilized as a strategic benchmark to analyze customer relationships over a sustained period and improve them using this systematic basis. The CLV can be calculated as an average value for all customers or can be broken down to specific customer groups and used for strategic planning in various business areas.
Optimization of Customer Relationship Management
Customer lifetime value can be used to better plan budgets for customer support in order to make the entire customer relationship management (CRM) more effective. For example, the CLV allows you to cluster your customer base into highly profitable, profitable and less profitable customers. Using this segmentation, you can manage customer care more transparently and improve the customer experience in a targeted manner, even at short notice. Here are two examples:
Premium support for premium customers: The CLV allows you to determine whether and when it's worthwhile to give preferential treatment to customers that particularly deserve extra support. For example, this could be routing to higher quality and therefore more extensive support routines or rewarding them with special offers such as discount codes.
Optimization of after-sales: Leverage your customer data to determine which factors characterize the respective customer base. Using this matrix, you can control your expenses for after-sales campaigns more precisely by tailoring email campaigns and bonus offers to the most suitable customer segment using direct messages.
Building a Customer Experience Strategy
In addition to optimizing operational customer relationship management, customer lifetime value can also be used as a structured methodology to enhance the customer experience for your company in the long term. For this purpose, a systematic link is established between the customer experience and the entire value creation process along the customer journey. When it comes to optimizing the customer experience, customer lifetime value is a key performance indicator (KPI), providing answers to three pivotal questions:
Which points along the customer journey are particularly significant for customers? Especially in an increasingly competitive market, it is becoming more and more crucial for consumer electronics brands to have a clear grasp of how the customer experience is built and evolves over time. To better understand this process, the customer experience along the customer journey can be quantified in terms of satisfied, neutral and dissatisfied customers and then tracked over time.
How can the available resources best be used? To answer this question, the first step is to identify the pain points for customers within the customer journey. After this, measures that should be taken can be identified. For example, this should be based on what costs are incurred and how customer loyalty and satisfaction can be boosted in the long term.
What concrete steps can be derived from this for building a roadmap? After analyzing the points that are of particular importance to customers, you should develop a long-term roadmap for improving customer satisfaction. First of all, concentrate on the changes that are easiest to implement and that promise to have a rapid effect on increasing customer satisfaction levels.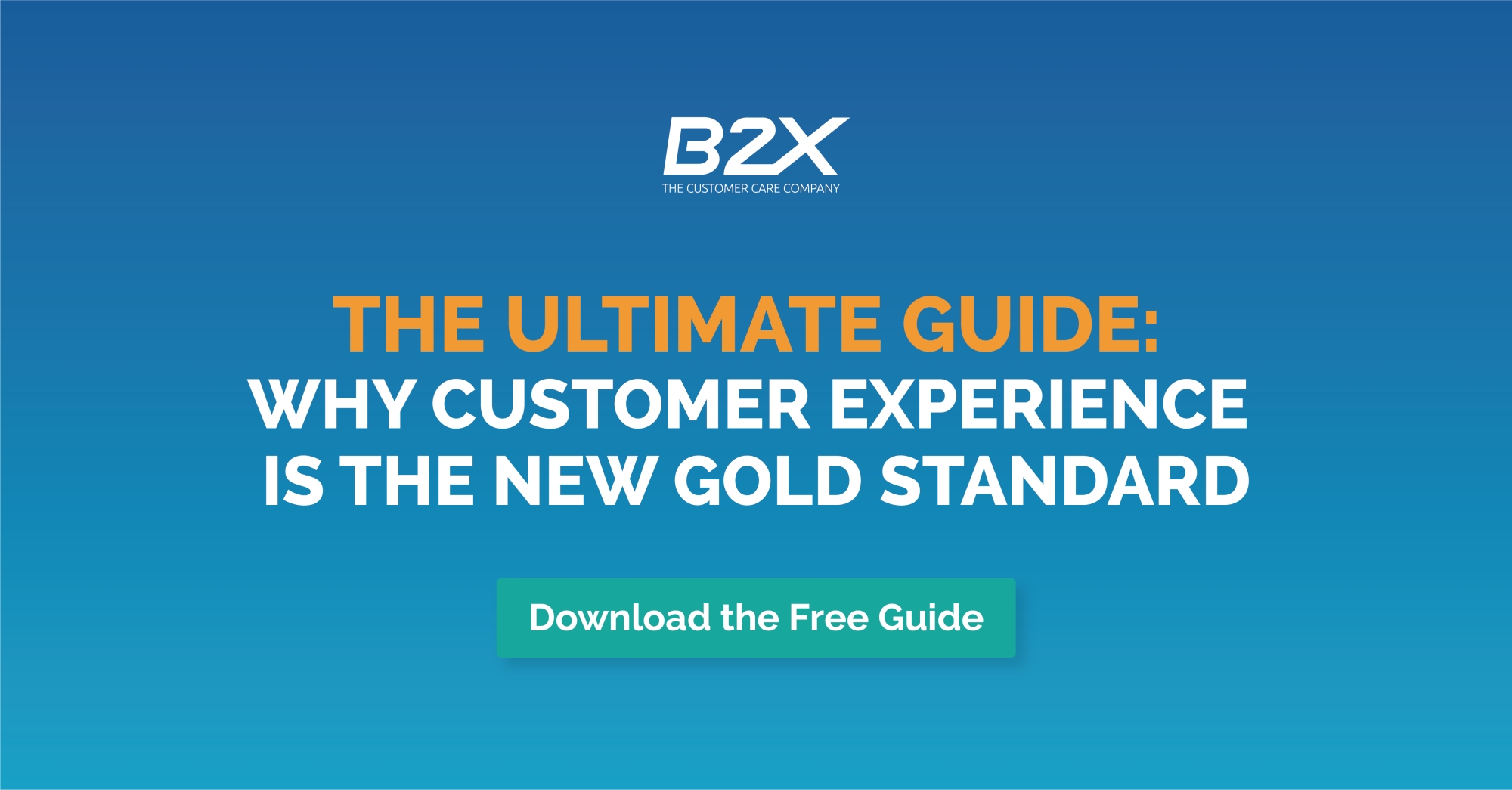 Customer lifetime value provides organizations in the consumer electronics industry with a tool to strengthen the customer experience in the long term and thus stand out from their competitors on the market. For this to work in the long haul, it makes sense to view the CLV not just as a sales metric, but as a crucial value for the strategic development of a brand.
To achieve this, it is necessary to continuously update the customer lifetime value and feed it with current data, because customer behavior and needs evolve over time. As an outcome, you gain valuable insights into how you can sustainably increase the value of your customers.
Do you work in the consumer electronics industry and deal with the challenges and opportunities of customer service? The new customer service guide for consumer electronics brands presents strategies to help you stand out from your competition. Get the free guide!