Self-service is not a novel idea. With the production of telephones, cameras and other electronic devices, the need that consumers have for further information regarding operation, maintenance and error analysis during usage arose over a hundred years ago. Manufacturers responded to this need with what was considered an ingenious invention at the time: the user manual. Currently, a new chapter in the history of this idea is being written: self-service is going digital.
In this blog post you will find out why mobile device brands cannot ignore this trend and how this development will completely reposition the customer service of smartphone, tablet and wearables manufacturers in the years to come.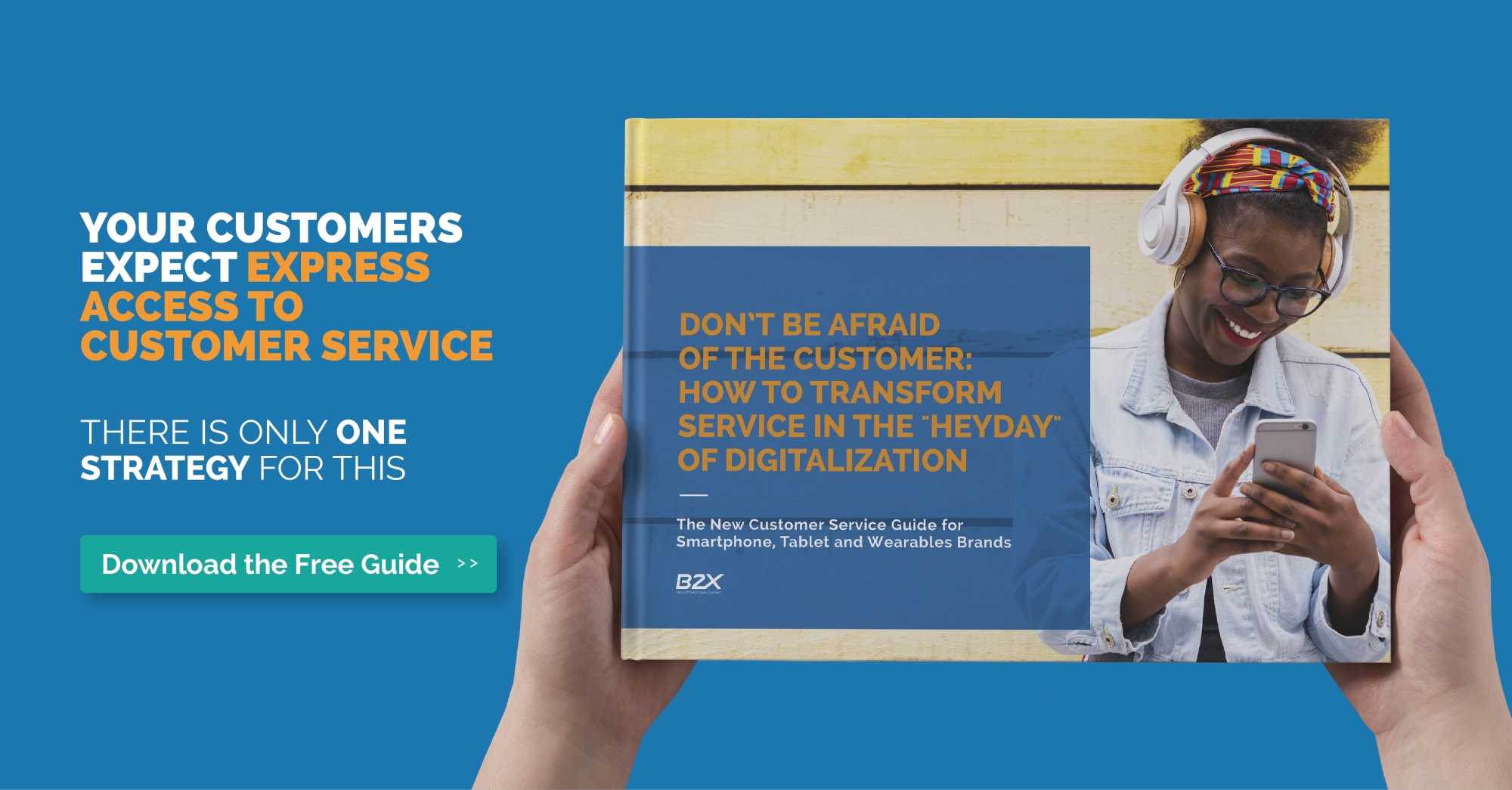 The fact that outstanding customer service is one of the most important brand strategies in the consumer electronics industry has now become common knowledge, including in company boardrooms. Customer satisfaction with mobile devices in particular depends on seamless interaction. The functionality of the device and the support provided by customer service should in combination create a unified customer experience. For 96 percent of all customers, there is a direct connection between good customer service and loyalty to a brand.
Why Self-Service Is Becoming Increasingly Crucial
The magic word is...customer experience! It is one of the most important success criteria for companies in the global battle to win the favor of customers. In practice, this means that all business processes that affect customers must be specifically tailored to their needs. Especially in highly competitive markets, customer service offers brands an excellent opportunity to differentiate themselves from the competition. Self-service will become an increasingly decisive component in the near future. This is particularly evident when we look at Millennials and Gen Zers, who together already represent the most important consumer group for electronic devices.
To illustrate this, 78 percent of Millennials and Gen Zers would rather rely on a DIY repair kit than human customer service for technical issues. Underpinning this are two cultural shifts in customer communication, the importance of which should not be underestimated for mobile device manufacturers:
Millennials and Gen Zers are service shy. Wherever possible, they try to avoid human contact whenever problems or questions arise in customer support. 82 percent of them would rather communicate with a virtual assistant than a call center employee.
Millennials and Gen Zers demand rapid solutions from customer service. When asked which element of customer service is most important to them, there is only one answer: speed of service. That's why they prefer to take action themselves when problems with a device occur, rather than being dependent on time-consuming customer service processes.
Why Mobile Device Brands Must Not Neglect Self-Service
For a long time, self-service has been viewed by companies primarily from a cost-saving perspective. There is nothing fundamentally wrong with this. After all, every business process in an organization has to be set up in such a way that makes financial sense. However, it becomes problematic if companies view self-service in their customer service strategy as a means of fending off customer requests as cheaply as possible. This is where a change in mindset is needed, as self-service is one of the most effective ways of improving the customer experience in the long term.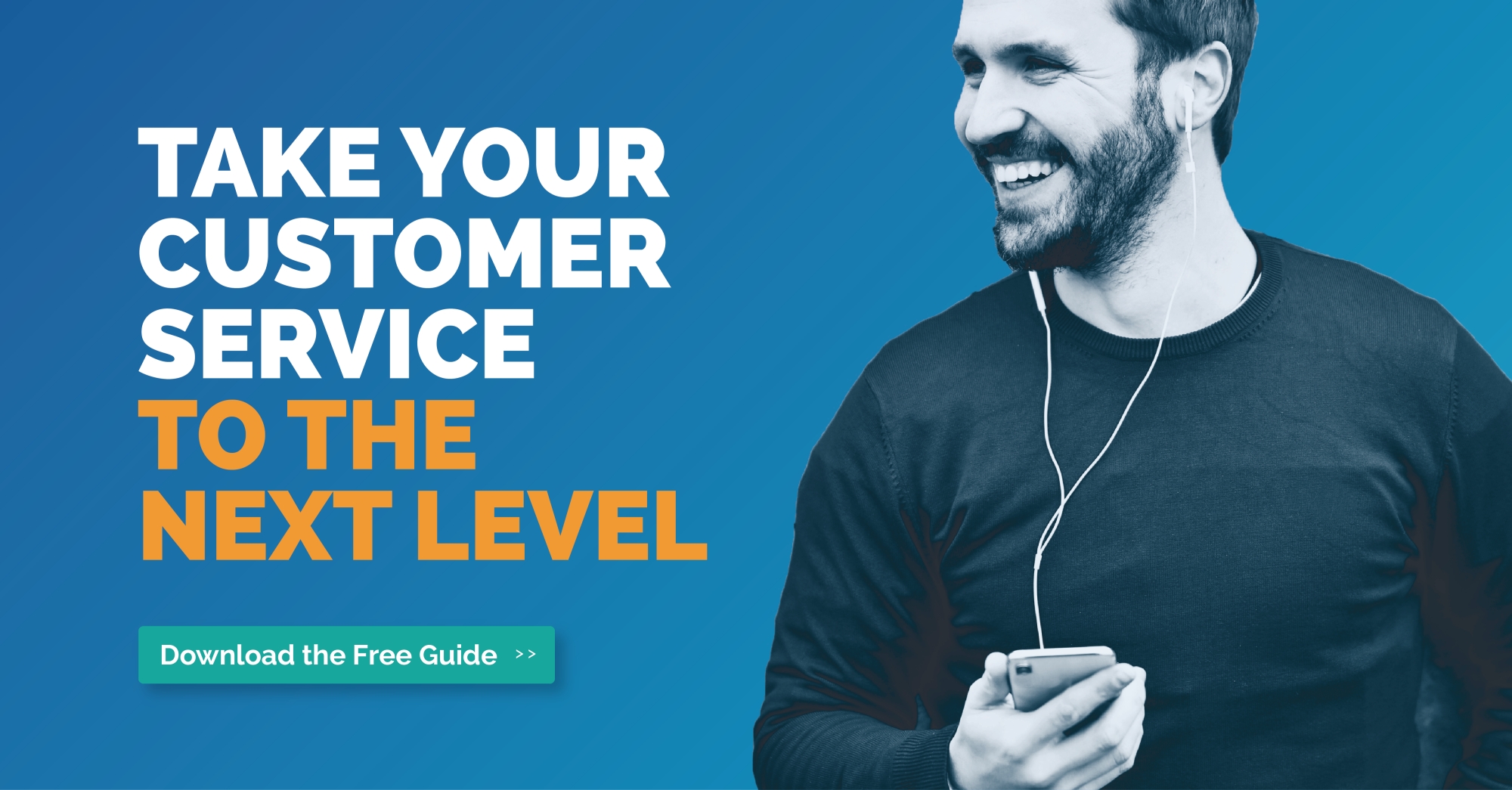 At the same time, companies must not lose sight of the fact that there is currently a lot of movement in this area. Numerous large players such as Amazon and Google are investing in the digital development of their self-service strategies and are thus driving customer service forward with giant strides. As a result, a new state of the art is being established for customers. Device brands in particular, which from the customers' perspective are at the forefront of the digitalization of everyday life, must not lag behind the standards set by these players, but rather establish themselves as innovation leaders in self-service.
How The Digitalization of Self-Service Will Change Customer Service
Smart bots instead of chaotic FAQs, animated video tutorials instead of cryptic user manuals: digitalization is bringing new types of self-service into customer service. However, they all have one thing in common. Namely that they are applying the achievements of new digital technologies such as artificial intelligence (AI), automation or Big Data to customer interaction in order to raise the customer experience to a new level. In practice, developers and customers will decide which tools will ultimately prevail and how exactly they will work. So let's take a look at what opportunities can already been seen on the horizon:
Predictive Solutions: By increasing the exchange of data between devices and using the acquired data more effectively, customers can receive more proactive support in the maintenance and operation of their devices. Bugs, compatibility or connection problems can be detected early and can be avoided by showing customers possible solutions in a timely manner. What's more, customer care can be more closely linked to the real needs of customers. This creates a new level of satisfaction for customers, which greatly increases brand loyalty. In addition, predictive solutions also enable customer service itself to identify and eliminate internal weaknesses in self-service at an early stage before they become a problem for customers.
Virtual Assistants: Bots, which are already used in call centers as a matter of course, will develop rapidly in the near future and take on an increasing number of tasks along the customer journey. For customers, this means that queues in the call center will be a thing of the past and their requests will be processed more quickly and in a more targeted manner. The next step will be for virtual assistants to process visual information and voices, as well as to support DIY customers with troubleshooting or setting up the device using virtual and augmented reality (VR/AR) tools.
Emotional Intelligence: Self-service systems will contain algorithms that recognize and understand human emotions. This way, each customer will be better supported by customer service according to their individual needs. At the same time, the recognition of emotional patterns will help customer service to identify factors leading to low levels of customer satisfaction in good time.
Where a Forward-Looking Self-Service Strategy Should Start
Well-functioning self-service solutions are a win-win situation for companies and customers alike. By automating individual processes in the customer journey, companies can reduce their costs and customers will enjoy a better brand experience. However, this strategy can only work if self-service is regarded as a technology-driven field of innovation in which investments must be made. Some companies have already recognized this trend. For example, 15 percent of all customer service interactions worldwide will be completely AI-driven by 2021 – an increase of 4000 percent when compared to 2017.
If mobile device brands develop a self-service strategy for their customer service, the most important aspect comes at the beginning, namely knowing the ultimate goals that should be achieved. Today, for example, it is not appropriate to align self-service with key performance indicators that merely aim to reduce costs. Instead, the number one priority should be ensuring an outstanding customer experience. In fact, the same rules apply to self-service as to customer service as a whole. Customers expect four things in particular from good service: speed, convenience, consistency and friendliness.
Are you investigating how to take your customer service to the next level? The new customer service guide for smartphone, tablet and wearables brands presents strategies to help you stand out from your competition. Get the free guide!