2020 could be a turning point for many providers of micromobility solutions in the urban mobility market, which will determine either the success or failure of the chosen business strategy. After the rapid spread of ride sharing services in the last two to three years, the development of this young industry is gradually entering a new phase. To put this into the context of a relationship, the honeymoon is over and the romantic feelings of the newlyweds now have to cope with the demands of everyday life.
However, behind this romance lies great economic potential: Experts estimate that the market for shared micromobility solutions will reach a volume of 300 to 500 billion US dollars by 2030 in China, Europe and the USA alone.
Note: The volume forecast above are like all numbers mentioned in this blog post the result of studies created before the Covid-19 pandemic. These estimates are likely to change in the light of the negative business implications caused by the Coronavirus outbreak.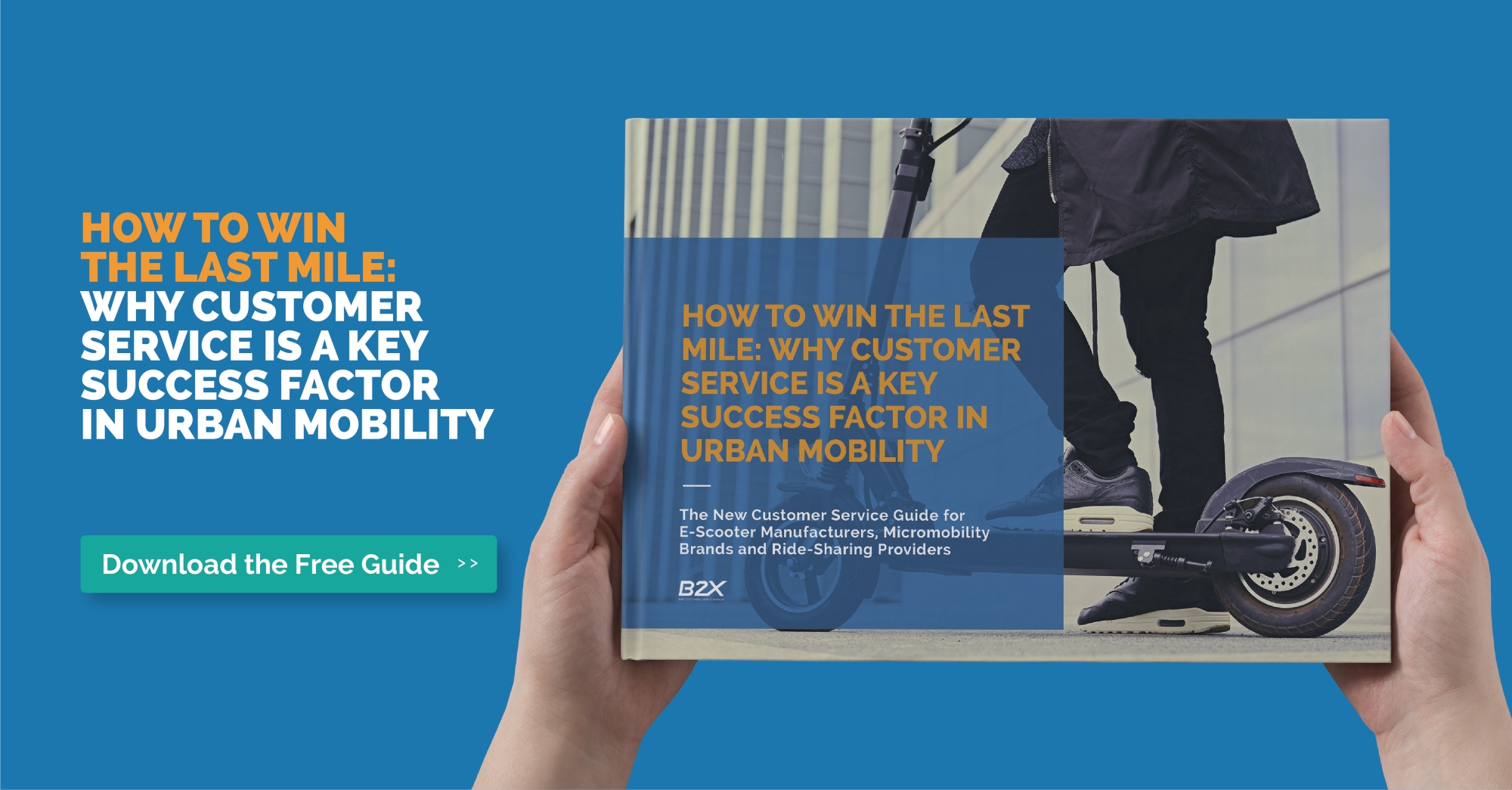 Against this backdrop, e-scooter start-ups have been able to acquire over 1.5 billion US dollars in seed capital within a short period of time – let's call it the romantic phase of getting to know each other. This then led to the honeymoon, where we saw the rapid emergence of numerous e-scooter providers in an increasing number of metropolitan areas across the globe. In the e-scooter market today, almost 60 providers in over 350 cities around the world compete for the favor of customers. In major European cities such as Berlin, Madrid or Paris, customers can choose from between seven to ten providers.
The Biggest Challenges For E-Scooter Providers
Just like a married couple, it was clear to all market participants from the outset that the urban mobility market would enter a phase of consolidation once the honeymoon was over. This leads us into the drudgery of everyday life and to the question: How can ridesharing providers manage not to fall by the wayside during this upheaval? To answer this question, it is first of all worth identifying the three biggest strategic challenges for the business model of e-scooter providers:
Unit Economics: Despite the relatively low acquisition costs of an e-scooter, each vehicle must be usable for about 100 to 120 days in order to be profitable. The largest cost, at over 50 percent, is in the area of operations and charging. In order to get a grip on unit economics, suppliers can make changes on three fronts: the acquisition costs per e-scooter, the operating time and the operating costs.
Growth: In the micromobility market, the largest providers have the best chances of survival. For this reason, it is paramount for every company to scale its business as quickly as possible. In addition to investments in the fleet, this can only work if the provider manages to establish itself as a brand with customers and thereby set itself apart from the competition.
Acceptance: Unlike in hardly any other industry, providers in the young urban mobility market are dependent on the support of external players: local politicians, administrative authorities and the general public. They have to create a regulatory framework so that e-scooters can establish themselves as alternative means of transport for the last mile. At the same time, providers must come to terms with regional regulations and ensure that e-scooters fit into the urban environment by maintaining a positive image among customers, city dwellers and local authorities.
Seven Strategies to Help E-Scooter Providers Achieve Long-Term Success in the Micromobility Market
In this market environment, it is essential for providers to set the course for successful growth as early as possible. This not only requires financial resources, but also the right strategic focus:
1. Ensure outstanding customer service
For ridesharing providers, customer service is becoming the most important differentiating factor in establishing their brand. For this reason, developing a well thought-out customer service strategy should be at the top of every provider's business plan. In practice, customer service not only concerns the provision of well-maintained vehicles, but also all services that are directly and indirectly linked to them. From a strategic point of view, it is crucial to balance quality and costs.
Find out what challenges e-scooter providers are facing in customer service in this blog post: The Seven Biggest After-Sales Challenges for E-Scooters in the Urban Mobility Market
2. Align business processes with the customer experience
Customers today have the same expectations of mobility as they have of other services: everything must be as simple and convenient as possible. That's why it's extremely important that the vehicles have a high deployment density where customers really want them. What's more, the customer experience is essentially determined by how user friendly the app is. From the localization of vehicles and unlock mechanisms to the payment process and assistance while using the vehicle, customers expect the product experience to be as seamless as possible.
3. Build active networks with local players
The massive emergence of e-scooters has raised new questions in many cities: Where can e-scooters be parked? What about safety? Where should they be driven? How do they fit in with the existing range of products? In many cases, these questions are addressed by local decision-makers with regulations that restrict the offering of providers, which can make e-scooters appear less attractive for many customers. It is therefore important for providers to be proactive in networking with relevant local players such as municipal authorities and mobility operators at an early stage so that they can work on developing solutions together.
4. Utilize platform strategies to secure spare parts supply
There are a number of suppliers who now offer eight to 14 different e-scooter models. It is fair to assume that the model variety will continue to grow with increasing and diversifying consumer demands. Without a sustainable engineering strategy based on components and assemblies, considerable challenges can arise, especially in spare parts management. Here, platform strategies with partially uniform spare parts can help to optimize material availability and thus the customer service experience.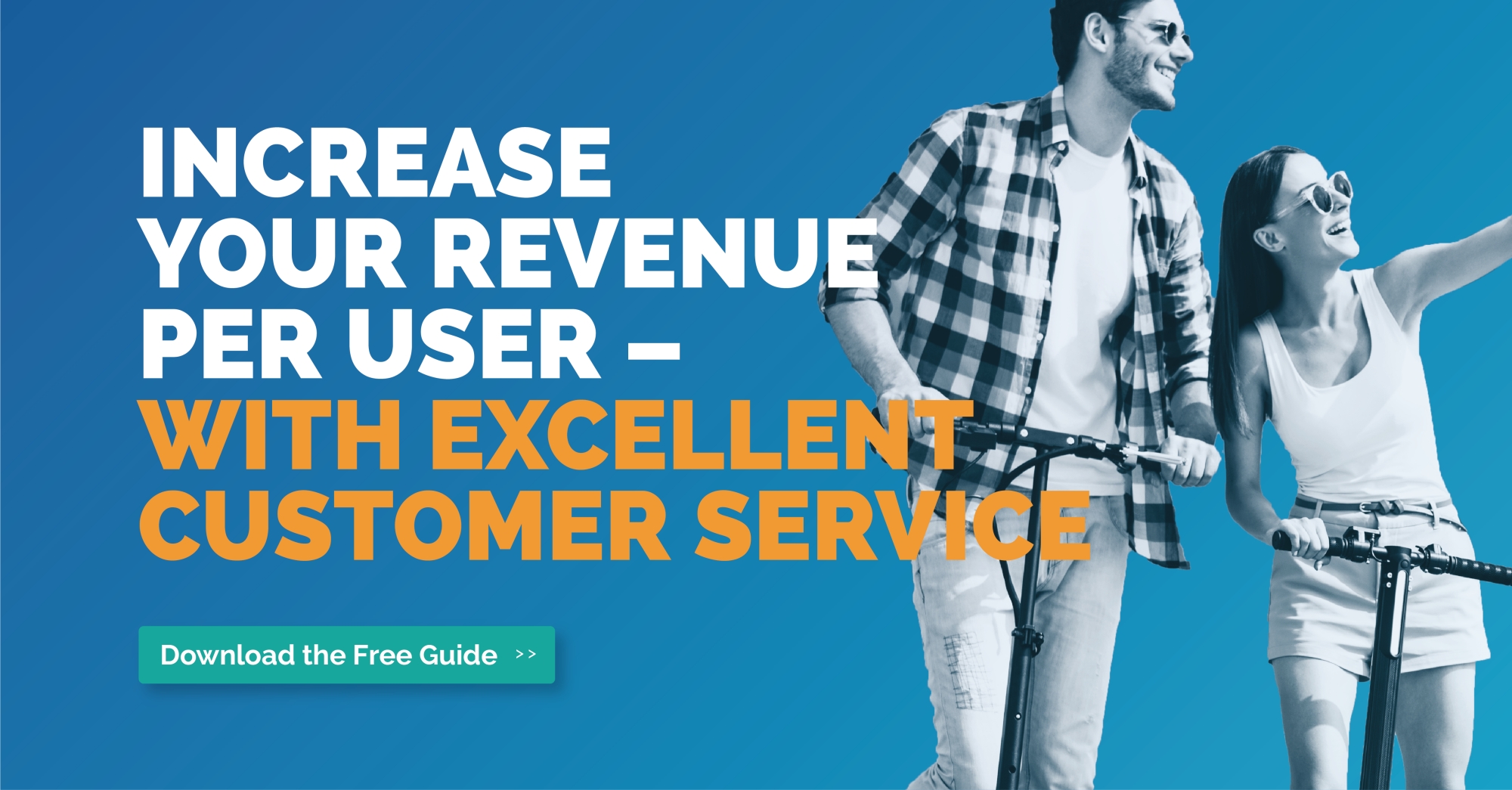 5. Set up technical interfaces that enable cooperation
Providers should prepare for the fact that the technical structure of their services may one day have to be compatible with services of other providers. This will make it easier from the outset to open up their own service to cooperate with other mobility services, such as public transport, without major costs and delays. This will require, for example, the creation of interfaces for common APIs (application programming interfaces) in IT.
6. Focus the supply strategy on specific regions
Although urban mobility is a global market, ridesharing providers are confronted with numerous regional differences. For example, a provider in each city or metropolitan area will encounter an existing traffic concept and differing regulatory requirements. As a result, all products and services have to be adapted to local conditions.
7. Create conditions for scaling effects
In order to establish a brand on the urban micromobility market in the long term, providers must ultimately perform a balancing act. They have to adapt their business strategies to regional conditions while at the same time adopting a scalable business model that can be applied across regions.
However, they can only meet these requirements if they follow a modular approach in building their products and services. This involves using standardized modules for vehicles, maintenance, IT or customer service, for example, that can be tailored to the specific needs of the various regions without incurring excessive costs.
Are you working in the field of micromobility and dealing with both the challenges and opportunities of customer service? The new customer service guide for urban mobility brands presents strategies to help you stand out from your competition. Get the free guide!